Utility and Community Partners
Participating Utilities
Our programs are available to 1.6 million utility customers of Portland General Electric, Pacific Power, NW Natural, Cascade Natural Gas and Avista. Together, they represent 74 percent of Oregon electricity customers and nearly all the natural gas customers in Oregon. We also serve customers of NW Natural in Washington.
Oregon utilities rely on a variety of energy resources to serve their customers, like directly delivering natural gas through pipelines or generating electricity from natural gas, coal or large renewable energy systems. See more information from the Oregon Department of Energy on the state's energy profile >
We work with each utility to ensure energy efficiency is the first fuel they use to meet their customers' energy needs. Energy efficiency is the kilowatt hour of electricity or therm of natural gas not used. It's a low-cost and reliable resource.
We set annual funding levels and goals collaboratively with our affiliated utilities. In 2019, our annual energy-saving goals for each utility:
| | | | | |
| --- | --- | --- | --- | --- |
| PGE | Pacific Power | NW Natural | Cascade Natural Gas | Avista |
| 33.5 aMW | 19.7 aMW | 6.0 MMTh | 0.51 MMTh | 0.36 MMTh |
And we support small-scale renewable energy systems for PGE and Pacific Power customers. In 2019, our annual renewable generation goal for each utility:
| | |
| --- | --- |
| PGE | Pacific Power |
| 1.22 aMW | 1.03 aMW |
See the full set of financials and goals in our annual budget >
In addition to adding energy efficiency and small-scale renewable power to the resource mix, we coordinate with our affiliated utilities around customer service, customer outreach, program delivery and marketing services.
Each utility is committed to helping customers save energy, and many offer renewable power options that help you do your part for the environment.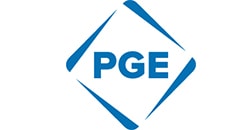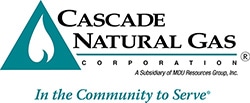 Cascade Natural Gas
Energy Savings www.cngc.com/conservation
Customer Service: 1.888.522.1130
Residential Rebate Assistance: 1.866.626.4479
Commercial Rebate Assistance: 1.866.0005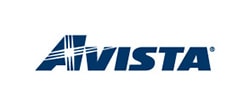 NOTE: aMW indicates average megawatt of electricity and MMTh indicates million annual therms of natural gas