August 15th Building Energy Simulation Forum
AUGUST 15, 2018 | 12:00 PM - 1:15 PM
---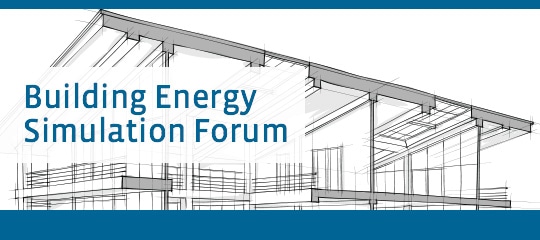 Energy Conservation for Cancer Research – A Forum to Discuss the OHSU Knight Cancer Research Center's Energy Modeling
Oregon Health and Sciences University is home to the laboratories and offices of the Knight Cancer Research Center—spaces that have traditionally posed unique challenges for energy conservation. These obstacles spark conversations on how designers can set and meet ambitious energy targets for other vital research facilities.
This presentation will discuss the integrative design process employed by the project team to solve these complex energy challenges. Strategies will include ongoing energy modeling and simulations that will set and meet ambitious energy goals. This forum will help inspire and educate designers facing new and similar challenges.
About the presenters:
Marc Brune, PE, PAE
Marc has more than 15 years of experience in mechanical engineering and energy modeling. He has provided sustainable design expertise, giving guidance and insight on designs through modeling and analysis. A key contributor on the Bullitt Center and the upcoming Kendeda Building at Georgia Tech, two of the world's few Living Buildings, Marc is an international leader in energy use reduction.
James Cullin, PhD, PE, PAE
James holds a Ph.D. in Mechanical Engineering from Oklahoma State University, where he published 8 journal articles and was the instructor for an undergraduate course in heat transfer. A skilled energy modeler and HVAC designer who specializes in thermal systems, James has an advanced background in heat transfer and fluid dynamics. A resident subject matter expert on sustainable design, he led PAE's team of junior engineers to win the 2017 ASHRAE LowDown Showdown energy modeling competition.
---
---