Oregon Solar Energy Conference (OSEC) – Commercial New Construction ​Early Engagement Strategies
OCTOBER 8, 2020 | 1:00 PM - 2:00 PM
---
Energy Trust of Oregon's New Buildings program can help connect design teams and solar trade allies early in the design process of commercial buildings. Energy Trust Outreach Manager Robert Doughtie and Outreach Coordinator Connor O'Brien will share the many ways the program can support solar trade allies working on commercial new construction or major renovation projects.
Speakers: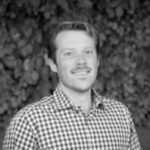 Outreach Coordinator – New Buildings, Energy Trust of Oregon
Connor uses his experience to promote solar installation and solar-ready design in the commercial sector across the state. He is committed to integrating solar early in the design phase and enjoys engaging with various solar partners.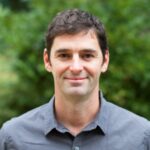 Outreach Manager – New Buildings, Energy Trust of Oregon
With a background in energy efficiency and solar, Rob supports commercial projects in Central Oregon and solar outreach efforts throughout Oregon to help bring solar into the forefront of commercial design discussions.
---
---