Allies for Efficiency – Holiday Inn Express & Suites Medford
NOVEMBER 14, 2019 | 12:00 PM - 1:15 PM
---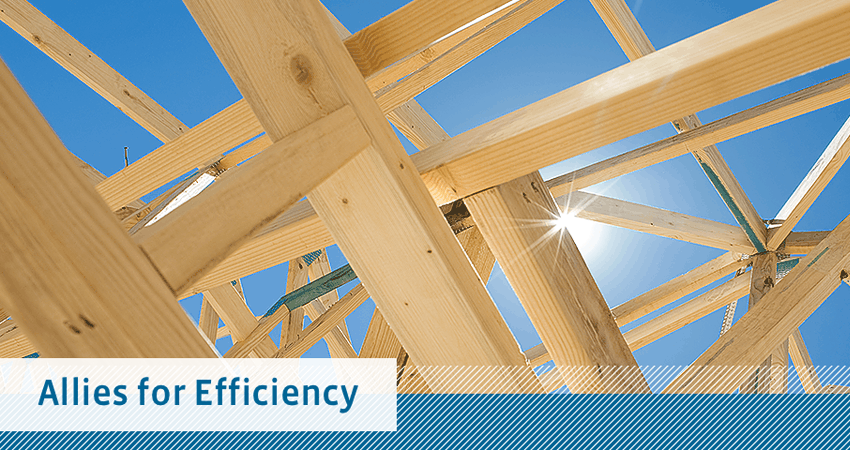 See how Holiday Inn Express & Suites Medford brings energy savings to the hospitality industry
We welcome you to join us in Medford, OR on November 14 for an up-close look at the new, highly-efficient Holiday Inn Express & Suites. What makes this hotel different? A strong commitment to energy efficiency and sustainability. We'll tour the facility and learn about the choices made to achieve outstanding energy-cost savings, occupant comfort and a positive environmental impact.
By their very nature, hotels use a significant amount of energy. Holiday Inn Express & Suites Medford is full of features that work to lower energy use, including:
Heating and cooling occupant controls to prevent unnecessary run times
A high-efficiency cooling unit in the IT room
Gas-condensing water heaters and low-flow water fixtures to reduce hot water waste
High-speed G-force washing machines that reduce the energy impact of the hotel's 24/7 laundry service
100% LED lighting, inside and out
ENERGY STAR® certified kitchen equipment
The project received more than $30,000 in Energy Trust incentives and is estimated to save 125,000 kWh and 8,300 therms per year. We hope to see you in Medford to talk more about this exciting success story.
Presenters:
JB Jaramillo, project manager, Sycan B Corp
Angalee O'Connor, Southern Oregon outreach manager, Energy Trust New Buildings
When:
Thursday, November 14
Check-in: 11:45 a.m.
Presentation and Q&A: 12:00-12:45 p.m.
Hotel Tour: 12:45-1:15 p.m.
Where:
Holiday Inn Express & Suites Medford
Conference room
1375 Center Drive
Medford, Oregon 97501
A boxed lunch will be provided.
Continuing education credits available for self-reporting.
---
---