Lodging and Foodservice Equipment
Hotel and restaurant operations depend on energy-intensive equipment—and energy expenses can be quite inhospitable. Energy Trust offers cash incentives for investing in energy-efficient equipment, including high-efficiency motion sensor nightlights, packaged terminal heat pumps, high-efficiency gas fryers, gas convection ovens, vent hoods, ice machines and more. Want to take a bite out of energy costs? Bring us in.
For a limited time, get bonus incentives up to $900 on select gas foodservice equipment.
Project Examples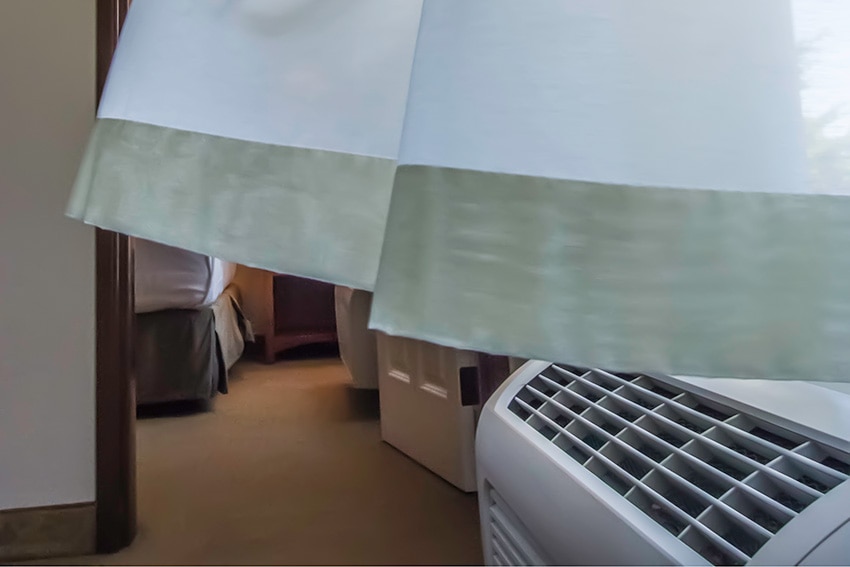 Hotel
Project Type: PTHP – Package Terminal Heat Pump
Project Cost: $4,520
Incentive: $1,200
Annual Savings: 4,984 kWh
Historic Hotel Restaurant
Project Type: Vent Hood
Project Cost: $53,117
Incentive: $18,750
Annual Savings: 32,725 kWh and 1,775 therms
Check your eligibility.

Read More >

Energy Trust provides cash incentives to businesses for energy-efficiency and renewable power projects. To qualify, you must:

Have a project site in Oregon served by Portland General Electric, Pacific Power, NW Natural, Cascade Natural Gas or Avista and contribute to the public purpose charge. Check your bill or contact Energy Trust if you have questions.
Be improving an existing structure.

Find a trade ally contractor.

Install equipment that meets the requirements listed in the Oregon Cash Incentives Brochure.

Confirm equipment requirements here.

Submit documentation.

Get your incentive.

Note: A post-installation verification may apply.
| Equipment | Incentive |
| --- | --- |
| Packaged Terminal Heat Pump | $150 each |
| Guest Room Occupancy Controls for Packaged Terminal Units | $50 each |
| Showerhead and Showerwand | $10 each |
| Bathroom and Kitchen Faucet Aerators | $3—$5 each |
| Commercial Laundry Washers | $80—$200 each |
| Griddles | $400—$500 each |
| Ovens | $600—$750 each |
| Fryers | $400—$800 per vat |
| Hot Food Cabinets | $500—$1000 each |
| Steam Cookers | $1300—$2600 each |
| Vent Hood with Variable Frequency Drive | $750 per horsepower |
| Ice Machines | $300—$500 each |
| Dishwashers | $600—$900 each |
Projects that feature non-custom equipment with easy installation can be eligible for standard incentives. Eligible participants can receive up to $500,000 per site, per year for qualifying projects. It's easy to qualify for standard incentives, and your trade ally contractor may be able to complete the forms for you. Get more details >
For a limited time, Energy Trust of Oregon is offering a bonus incentive—in addition to the standard incentive—for foodservice equipment upgrades. Items eligible for bonus incentives are gas convection ovens (full size), gas combination ovens, gas fryers and gas steam cookers. Equipment must be installed on or before December 31, 2017, to qualify for the bonus incentive. No pre-approval is required. Learn more about the foodservice bonus >
Custom Incentives
Energy Trust offers custom incentives for projects that typically are larger and more complex. Learn more about custom incentives >
Incentives are subject to funding availability and may change.
Need Help? Contact Us.
1.866.605.1676