Lodging and Foodservice Equipment
Hotel and restaurant operations depend on energy-intensive equipment. Energy Trust offers cash incentives for investing in energy-efficient equipment, including packaged terminal heat pumps, high-efficiency gas fryers, gas convection ovens, vent hoods and more.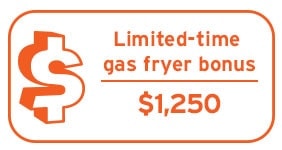 Project Examples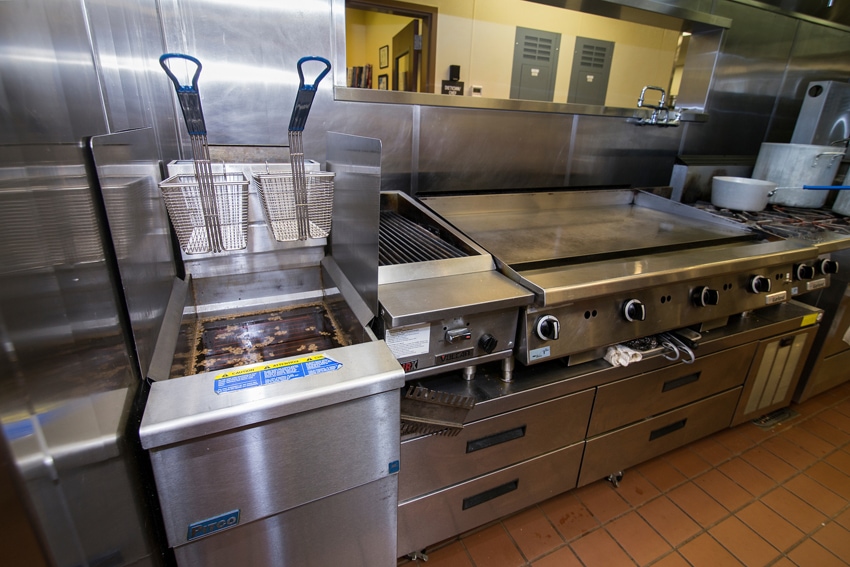 Market and Deli
Project Type: Convection Oven and Fryer
Project Cost: $4,800
Incentive: $1,300
Annual Savings: 540 therms
Check your eligibility.

Read More >

Energy Trust provides cash incentives to businesses for energy-efficiency and renewable power projects. To qualify, you must:

Have a project site in Oregon served by Portland General Electric, Pacific Power, NW Natural, Cascade Natural Gas or Avista and contribute to the public purpose charge. Check your bill or contact Energy Trust if you have questions.
Be improving an existing structure.

Find a trade ally contractor.

Install equipment that meets the requirements listed in the Oregon Incentive Application.

See the appropriate incentive application below to confirm equipment requirements before purchasing.

Submit documentation.

Get your incentive.

Note: A post-installation verification may apply.
Customers may receive cash incentives up to $250,000 per site, per year. See incentives available for lodging and foodservice equipment outlined in the table below.
Equipment
Incentive
Ductless Heat Pump
$200 per ton of cooling capacity
Packaged Terminal Heat Pump (PTHP)
$200 each
Spa Cover
$100 each
Commercial Pool Cover
$2 per sq ft of pool surface area
Commercial Pool Pump
$230 per pump
Commercial Condensing Pool Heater
$2.35–$3.50 per sq ft of pool surface area served by heater
Commercial Laundry Washers
$65–$200 each
Gas-fired Automatic Conveyor Broiler
$2,000–$3,000 each
Electric Combination Oven
$500-$1,000 each
Electric Convection Oven
$300-$500 each
Electric Fryer*
$225 per vat
Gas Fryer*
$1,000 $1,250 per vat
Limited-time bonus. To qualify, equipment must be purchased and installed by 6/30/22.
Electric Hot Food Cabinet (half size)
$450 each
Steam Cookers
$2,000-$2,500 each
Commercial Vent Hood
$750 per controlled motor hp
Commercial Dishwashers
$900 each
Pre-Rinse Spray Valve
$30 each
Commercial Ice Maker
$150 per unit
*Incentive will no longer be available after June 30, 2022
Ready to apply for standard incentives? Download general project forms. If you need guidance, just ask your trade ally contractor for assistance.
Custom Incentives
Energy Trust offers custom incentives for larger, more complex projects. Learn more about custom incentives >
Incentives are subject to funding availability and may change.
Incentives also available for businesses located in Southwest Washington.
Need Help? Contact Us.
1.866.605.1676