Allies for Efficiency – Salem: Marion County Sheriff's Office Public Safety Building and the Corban University Tom & Davina Younger Center
DECEMBER 4, 2018 | 12:00 PM - 1:30 PM
---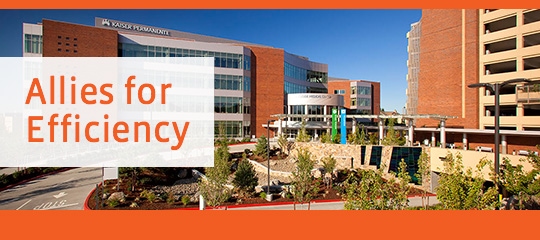 On Dec. 4, the complimentary Allies for Efficiency training event will include presentations on two newly constructed facilities in southeast Salem. Both buildings sit in the rapidly expanding SE industrial area near Mill Creek Corporate Center in Salem. The area houses 548 acres of developable land with the Marion County Sheriff's Office Public Safety Building and Corban University on either side of the highway. Both projects' design teams worked with Energy Trust of Oregon to achieve comfortable and functional energy-efficient building systems and received cash incentives to help reduce project costs.
The Tom and Davina Younger Center is a $1.6 million, 6,500 sq. ft. completed project on the Corban University campus. The center houses many administrative functions for the university, including the Office of Advancement and Alumni and Parent Relations. The presentation from the project team will discuss design highlights including lighting and a state-of-the-art boardroom, as well as offer a tour of the building.
The Marion County Sheriff's Office Public Safety Building is a newly constructed 33,000 sq. ft. building consolidating the sheriff's office, parole and probation, and the enforcement divisions – services that had not previously been under one roof. The project team will discuss the innovative strategies like extensive daylighting with clerestories, high efficiency boilers, and LED lighting that will increase energy efficiency while maintaining a safe and secure facility.
Presenters:
Troy Croff, Facilities and Project Manager, Corban University, a private university with an 80-year history of educating Christians to make a difference, Tom & Davina Younger Center project team
Blake Bural, Architect, AC + Co Architecture, Tom & Davina Younger Center project team
Kevin Burton, Project Manager, Marion County Public Safety Building project team
Michael Junge, Carlson Veit Architects, Marion County Public Safety Building project team
---
---