Building Energy Simulation Forum – Modeling results from the Net Zero Fellowship
JUNE 20, 2018 | 12:00 PM - 1:30 PM
---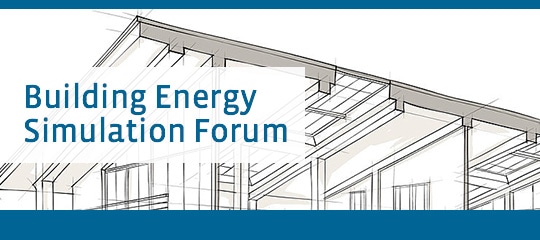 Modeling results from the Net Zero Fellowship: Energy Modeling with the OpenStudio Software Interface
Hear how Brightworks Sustainability used the OpenStudio® interface and parametric analysis tool (PAT) for the energy analysis evaluation in Energy Trust of Oregon's Net Zero Fellowship. OpenStudio is a collection of software tools to support whole building energy modeling using EnergyPlus.
Shilpa Surana, Energy Trust of Oregon Net Zero Fellow, will share the model set-up process, including geometry build process, schedules, loads and HVAC; usefulness of components and measures; post-processing options; and limitations of the tool. The presentation will also review the process of setting up Dedicated Outside Air System (DOAS) and System within the OpenStudio interface.
Mitch Dec will then share new options for architectural and engineering designers to use Revit to further improve design collaboration workflows. He will share internal plug-in tools within Revit, and how to utilize Dynamo for conceptual energy analysis. The development of this workflow is undergoing continued improvements to expand its capabilities and allows for export from Revit into a DOE-2.2 or EnergyPlus format. This allows for continued analysis with outside tools to evaluate more complex solutions beyond the Revit-based user interface.
---
---