Building Energy Simulation Forum: Using Analytics to Achieve High Performance Buildings
OCTOBER 18, 2017 | 12:00 PM - 1:15 PM
---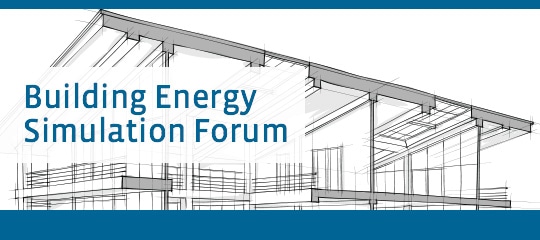 As building energy and system-level monitoring becomes commonplace, facilities teams are faced with an overwhelming amount of data. This data does not typically lead to insights or corrective actions unless it is stored, organized, and analyzed in automated ways. With sophisticated software applied to everyday building operations, building owners are reaping the cost-savings benefits of energy management and information systems (EMIS) that embed building analytics. Design engineers are beginning to specify EMIS from the start, which helps maintain as-commissioned performance.
The Smart Energy Analytics Campaign is a program led by the U.S. Department of Energy that supports building analytics by providing its participants with technical assistance and opportunities for national recognition.  This presentation will provide an introduction to EMIS, key attributes for specification, and an overview of how to get involved in the Campaign.
Boxed lunch will be provided.
About the presenter:
Hannah Kramer, P.E.
Consultant, Lawrence Berkeley National Laboratory Affiliate
Hannah Kramer is working with Lawrence Berkeley National Laboratory as the technical lead on a U.S. Department of Energy program to advance the adoption of Energy Management and Information Systems (EMIS) and monitoring-based commissioning across the country. She is responsible for program design, technical support to participants, and the development of market characterization studies.  Previously, Hannah was the Director of Engineering at PECI/CLEAResult where she oversaw technical delivery, emerging technologies research, and development of EMIS-enabled utility programs. Over the last 17 years, she has helped develop numerous resources for the commissioning and energy efficiency industry. Hannah has a mechanical engineering degree from Iowa State University and completed her masters at UC Berkeley in the Energy and Resources Group.  She is a registered professional engineer in the state of Oregon.
---
---