Energy Trust Presents 2017 Net Zero Fellowship Research
SEPTEMBER 26, 2018 | 10:00 AM - 11:30 PM
---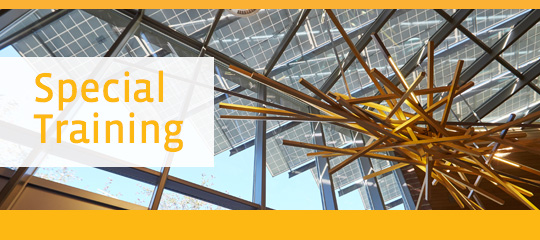 2017 Net Zero Fellowship Research – Approaching Net Zero for Today's Buildings
Energy Trust of Oregon's annual Net Zero Fellowship research grant aims to uncover potential barriers slowing the wide-spread adoption of net zero commercial building design while growing the community constructing these remarkable buildings.
Shilpa Surana of Brightworks Sustainability was selected for the inaugural Net Zero Fellowship, with supporting input from partners at Skanska and Gerding Edlen. Surana studied two real buildings in the city of Portland – one midrise multifamily and one midrise office – to identify how these same buildings could be built today to approach net zero energy use.
Relatively little research exists on net zero energy strategies for midrise office and multifamily buildings, despite these types making up a significant percentage of the real estate market. Over the last 18 months, she aimed to identify the most cost-effective energy improvements for these buildings to explore paths toward net zero energy performance. The research pairs her energy modeling outcomes with construction cost premiums and development proformas to create a greater understanding of barriers and opportunities.
While Shipla's research does not aim to demonstrate cost parity between net zero and business-as-usual buildings, her approach used multiple iterations of systems and costs to hone in on some of the most cost-effective strategies. Attendees will have the opportunity to learn about Surana's research exercise and design considerations for maximizing energy efficiency.
Presenters:
Shilpa Surana, Energy Analyst, LEED Ap BD+C, CPHC, Brightworks, Energy Trust 2017 Net Zero Fellow
Steve Clem, Vice President of Pre-Construction, Skanska
---
---