High Performance Design Training: Daylighting Strategies, LED Technologies, and Controls for Efficient, Healthy, and Sustainable Buildings
OCTOBER 27, 2017 | 8:00 AM - 2:00 PM
---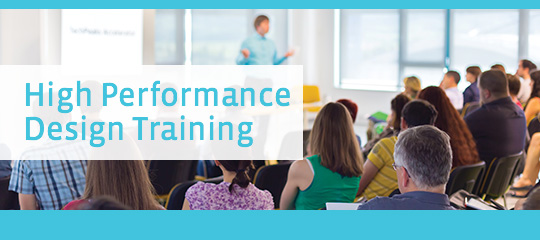 According to the U.S. Department of Energy, electric lighting accounts for nearly 40 percent of all the energy consumed in U.S. commercial buildings. In addition, high performance lighting design is critical to occupant comfort, productivity, and health. This six-hour course offers an overview of the latest tools and simulation techniques used to properly size and predict lighting performance.
The course will detail the benefits of good lighting design and a new approach to the lighting design process. It will introduce the latest research of electric lighting technologies and controls designed to meet the lighting needs of commercial buildings.
The course includes:
Hands-on applications of lighting design process.
Demonstrations on lighting controls advancements.
Overview of procedures to conduct on-site lighting audits that will introduce participants to advanced knowledge of building retrofits and integrated design for creating energy-efficient buildings of the 21st century.
---
---