NEW carbon research event from Net Zero Fellow Hannah Rusnac – Medford
NOVEMBER 9, 2023 | 4:00 PM - 5:30 PM
---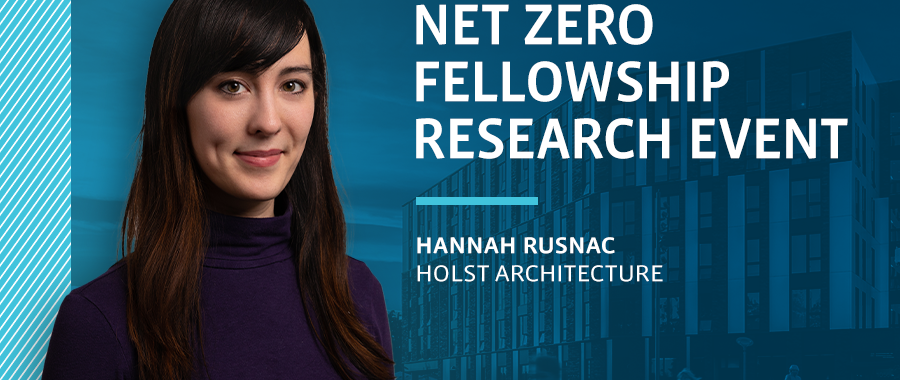 Carbon Crossroads: An Analysis of Operational and Embodied Carbon in Multifamily Housing
With a goal of 80% carbon emissions reduction by 2050, Oregon will need an estimated 584,000 new homes over the next 20 years to keep up with the projected population growth. While this pressing need challenges the building industry to provide many homes quickly, it also offers an opportunity to develop strategies for multifamily housing that address net-zero operational carbon goals while aiming for lower embodied carbon footprints.
Join us at one of our upcoming research events where Hannah Rusnac will share how she and her team at Holst Architecture focused on these realities by analyzing the embodied and operational carbon of a range of wood-framed and hybrid construction in eight multifamily housing projects in two regional climate zones. The goal was to provide designers and the larger development team (owners, engineers, etc.) with embodied and operational carbon assessments to help them aim for net-zero carbon footprints in new multifamily housing in Oregon. This research will help set goals and benchmarks for the whole life carbon footprint of future multifamily construction in our state.
About Hannah
Hannah Rusnac is a multidisciplinary designer who creates spaces that are sustainable and supportive of human health and well-being. While a Master of Architecture student, she focused her research on the environmental impacts of mass timber and whole building life cycle assessment. At Holst, she seeks out unique solutions for each design challenge, guided by her background in architecture, interior design and sustainability research.
Research Event:
Medford, OR
HRL Brewery & Pubbery is a local veteran-owned business in Medford that worked with Energy Trust New Buildings program to open a beautifully designed and energy efficient brewery where locals can come together and enjoy the mission "honor, respect, loyalty". HRL Brewery & Pubbery will host the Net Zero Fellowship research presentation for Southern Oregon.
When: November 9, 4:00–5:30 p.m.
Where: HRL Brewery & Pubbery, 1100 N Central Ave, Medford, OR 97501
---
---