Sustainable Building Week
OCTOBER 8, 2018 | 5:00 PM - 5:00 PM
---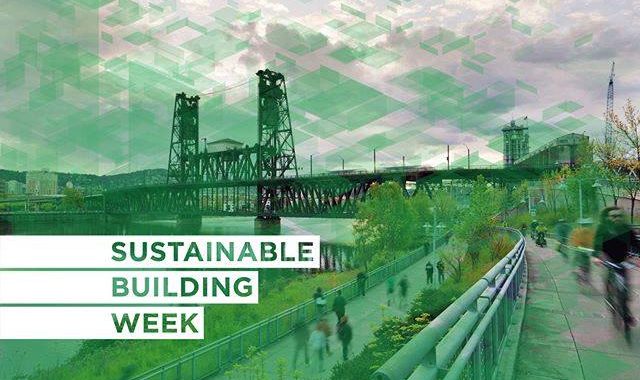 October 8, 2018 kicks off the first annual Sustainable Building Week (SBW) – an event-filled week from a cross section of Portland's design professional organizations. The week will bring the best and brightest building professional organizations together to educate, connect and foster opportunities for future collaboration to Keep Portland Green. Whether its combating climate change, protecting our natural resources, or investigating the increasing number of dangerous chemicals in our indoor spaces, the multitude of issues that need to be addressed require more attention by all of us.
Sustainable Building Week will increase the profile of these issues and more through a variety of events. A collaborative group of volunteer professional organizations and academic institutions has come together to provide a truly compelling program. Events will bring together academic institutions, businesses, government agencies, and volunteer professional organizations. Events will also provide the opportunity to learn about new trends in sustainable
building design and use, connect with fellow professionals, and build a coalition of practitioners that can
strive for continual improvement in our built and natural environments.
---
---