Compressed Air
Compressed air is an important part of many manufacturing and industrial processes. Energy Trust offers cash incentives for optimizing the energy efficiency of your compressed air system.
Free compressed air leak reduction service helps industrial facilities cut costs.
Watch our Efficiency Minute Video now >
Establish your eligibility.

Read More >

Energy Trust provides cash incentives to Oregon businesses for energy-efficiency and renewable energy projects. To qualify, you must:

Be served by Portland General Electric, Pacific Power, NW Natural, Cascade Natural Gas or Avista and contribute to the public purpose charge. Check your utility bill or contact us if you have questions.
Have a project site in Oregon.

Talk with your trade ally or vendor to help you select equipment that qualifies for Energy Trust incentives.

Complete the appropriate incentive form for your cash incentive.

Be sure to check all of the "Qualifying Criteria" to ensure that your equipment qualifies for Energy Trust incentives. You must return a complete and signed incentive form with your invoices for your equipment to Energy Trust within 180 days of purchase and before the end of the calendar year to receive your incentive. Your incentive check should arrive within 4-6 weeks.
| Equipment | Rebate | Requirements |
| --- | --- | --- |
| Zero-Loss Condensate Drain | $100 per unit | Drain must prevent loss of compressed air to atmosphere. |
| Compressed Air Leak Reduction | Free service | An Energy Trust trade ally contractor can identify and repair leaks on an annual basis at no charge. Read the fact sheet. Watch the video. |
| Cycling Refrigerated Dryer | $1.50 per scfm rated capacity | All Cycling dryers <= 500 scfm capacity. |
| Additional Receiver Capacity | $2.50 per gallon above 2 gal/scfm | Load/Unload or On/Off Machines only. VFD and Inlet Modulation machines are not eligible. |
| Low Pressure-Drop Filters | $2.00 per scfm rated capacity | Rated 500 CFM or less.  Pressure loss less than or equal to 1 psi when new. |
Calculated incentives
Incentive
Requirements
Air Compressor Upgrade
varies

Final incentive will be based on estimated energy savings.

Air Compressor Cooling Fan VFD
varies

Final incentive will be based on estimated energy savings.

Cycling Refrigerated Dryers
varies

Total system horsepower <126HP.

Final incentive will be based on estimated energy savings.
Custom incentives
If you're planning a larger compressed air upgrade, you can improve your compressed air system and receive $0.25/annual kilowatt hour, up to 50 percent of the project cost from Energy Trust. Contact your PDC for more information.
Incentives are subject to funding availability and may change.
Questions?
Give us a call at 503.928.3154.
Success Stories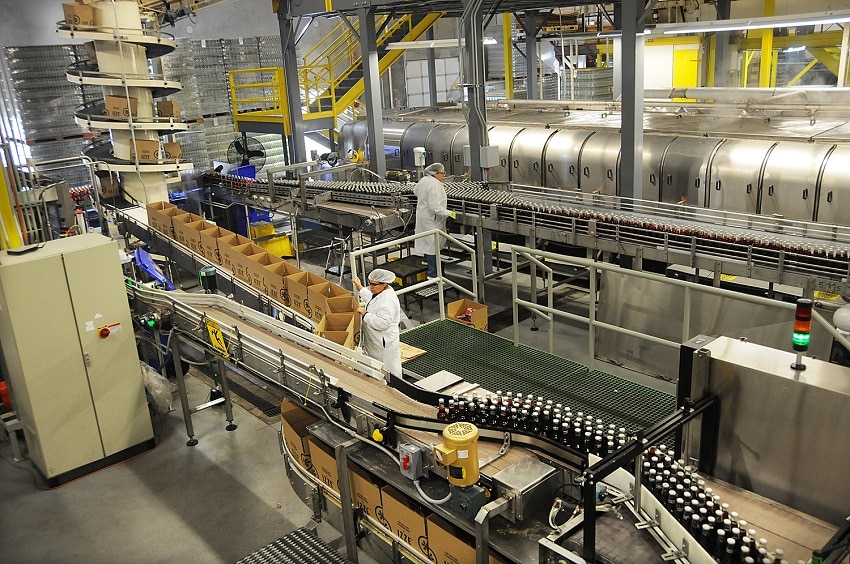 Yoshida Foods International, Portland
Estimated Annual Savings: $122,000
Cash Incentives: $187,000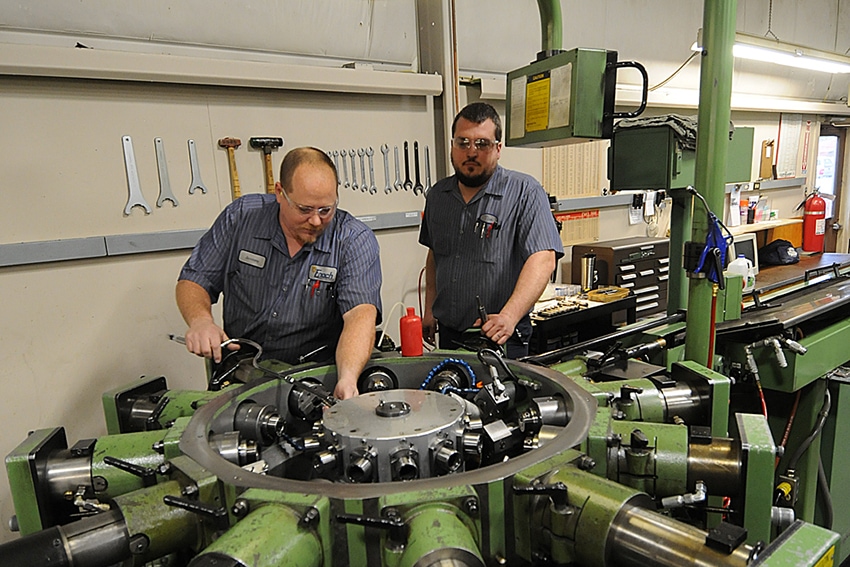 Enoch Precision Machining, Clackamas
Estimated Annual Savings: $17,800