Municipalities and special districts across Oregon can realize significant energy savings by improving the energy performance of water and wastewater treatment facilities. Energy Trust can help with technical assistance and cash incentives for system upgrades.
For a limited time, Energy Trust is offering a bonus incentive to customers who complete an eligible upgrade. To learn more about the bonus and eligibility requirements, visit energytrust.org/industry-agriculture-bonuses.
Complete a leak detection assessment with a qualified vendor and submit the assessment report, invoice and a completed rebate form (420 MWLR) to Energy Trust.

Be sure to check all of the "Qualifying Criteria" to ensure that your leak assessment qualifies for Energy Trust incentives. You must return a completed and signed incentive form with your assessment report and invoice to Energy Trust within 90 days of the assessment to receive your incentive. Your incentive check should arrive within 4-6 weeks.

To receive the leak repair incentive, call Energy Trust's Standard Industrial team for pre-approval. We will develop an incentive offer for you based on the leak assessment.

Using the leak assessment, Energy Trust staff develop an incentive offer to help cover a portion of the repair costs. Once you sign and return the incentive offer to Energy Trust, you can repair your leaks and receive an incentive to help cover the costs.

For more information, call 503.928.3154 or email production@energytrust.org.
Municipal Water Leak Repair
Energy Trust offers cash incentives to municipalities for assessing and repairing underground leaks in clean water systems.
Municipal Water Leak Repair
Incentive
Requirements
Leak assessment study
$1,000 or the full cost of the assessment, whichever is less

Assessment report must be provided to Energy Trust within 90 days of completing assessment.
Study must provide an estimate of leak location and flow.
Limited to one per calendar year per participant.
The cost of the leak assessment is not applicable toward the cost of repair.
See the Steps Tab to complete a rebate form (420MWLR).

Repairs
$0.32 annual kWh saved, up to 70% of leak repair costs

Must submit a leak assessment study as described above.
Pre-approval by program prior to commencing repairs.
Only applicable to underground leaks within the water distribution system.
The system must have electric and water metering with at least 12 months of records.
The electric meter must capture the pumping and water delivery-related system energy separate from other significant energy consumption for the assessed distribution network.
Custom Incentives
Based on the results of a Detailed System Optimization study provided at no cost, Energy Trust will calculate a custom incentive for your project, with the following guidelines:
For custom process or production equipment projects, Energy Trust offers cash incentives of $0.38/annual kWh saved, up to 70% of eligible project costs.
Project site must be located in Oregon and served by Portland General Electric, Pacific Power, NW Natural, Cascade Natural Gas or Avista and contribute to the public purpose charge. Incentives are subject to funding availability and may change.
To get started, contact the Program Delivery Contractor who serves your facility.
Success Stories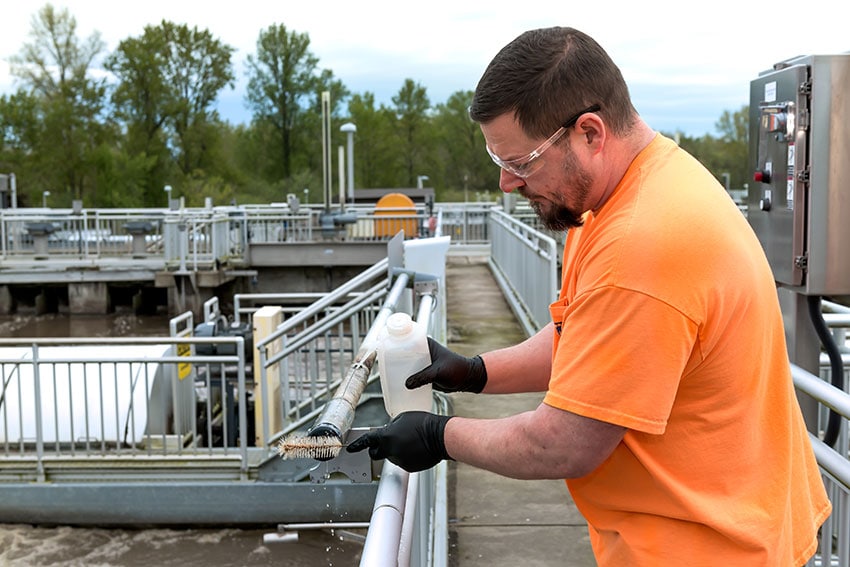 City of Albany Water Reclamation Facility, Albany
Estimated Annual Savings: $66,000
Cash Incentives: $22,555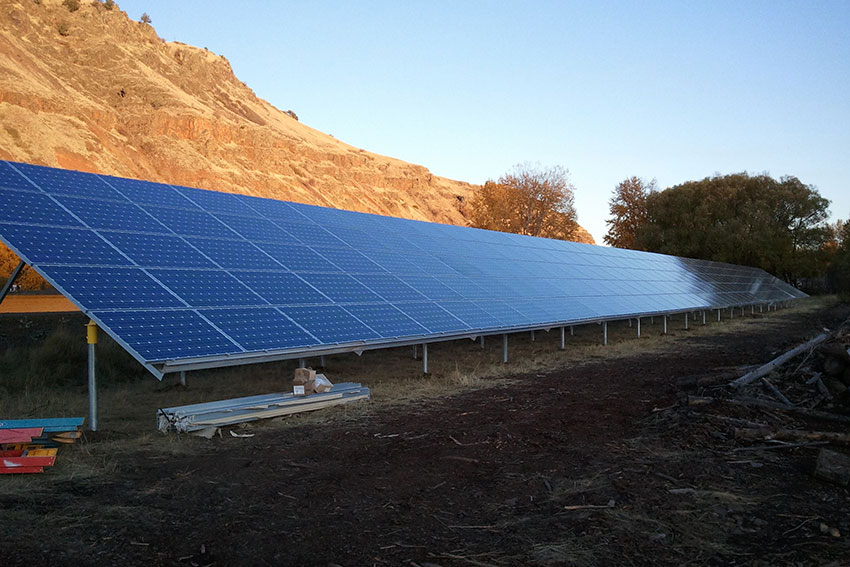 City of Wallowa Wastewater Treatment Plant, Wallowa
Estimated Annual Savings: $5,000
Cash Incentives: $54,700